Sunday's all about the roast…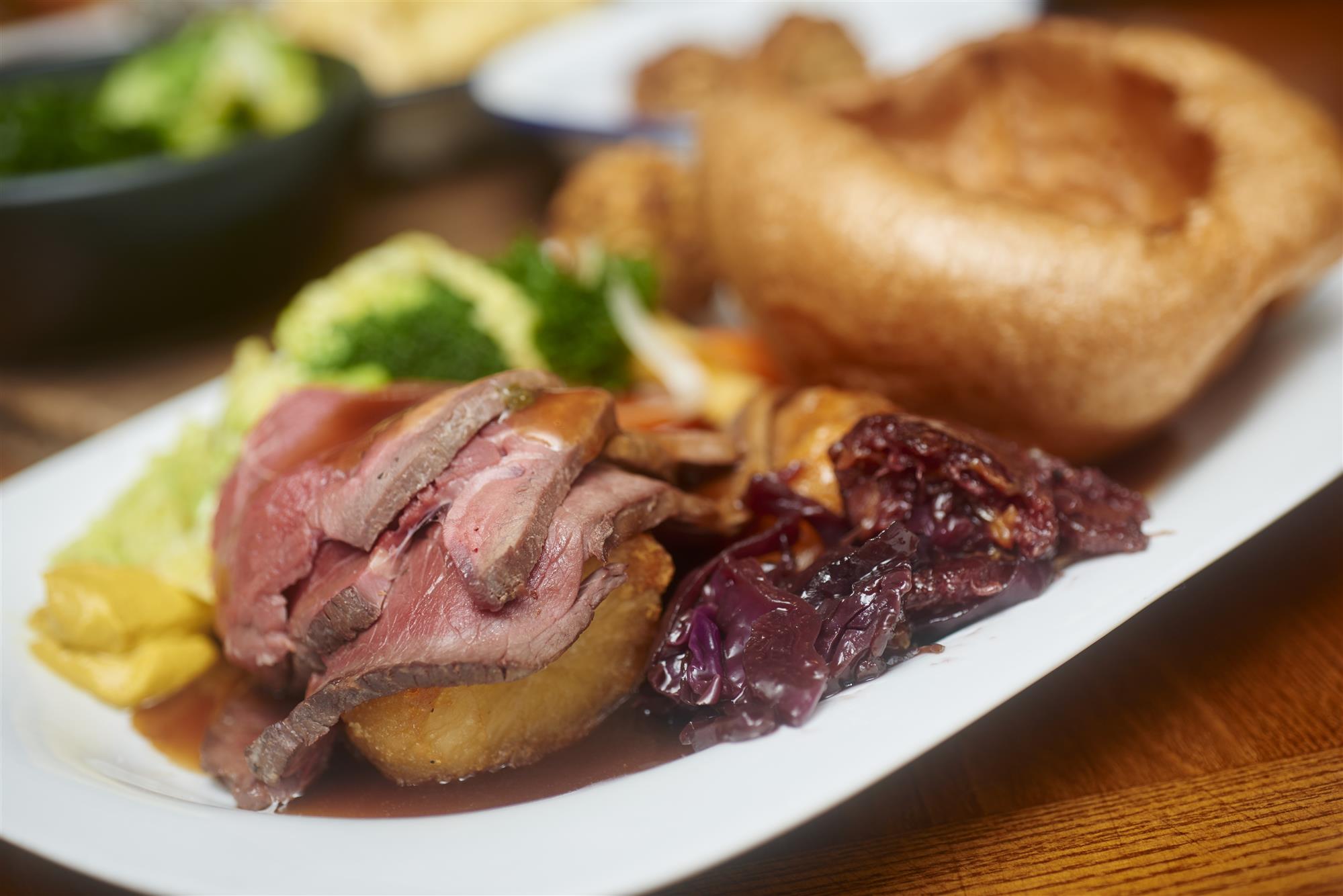 The perfect Sunday is a roast cooked by somebody else, paired with friends and family around the dinner table and a quality bottle of red wine. If you make it a visit to us, you won't even have to worry about the washing up.
We believe in only serving the good stuff; free-range beef, lamb or pork, crispy, fluffy roasties and a well-risen Yorkshire pud. Plus roasted roots, tureens of green vegetables, sauces on the table and jugs of gravy. We'll even serve you a good helping of crumble at the table if you've got some room for pudding.
Fantastic Sunday Lunch
"The Almanack is back! We returned for Sunday lunch having not been for a couple of years after a bad experience and so glad we did. It's been refurbished, new management and great food at decent price. The staff even come round mid meal to see if you want extra potatoes or gravy…nice touch."
Sunday Lunch
"Eating lunch to live jazz music on a Sunday afternoon is hard to beat! Lovely food (we all had a roast, but with different meats and all were lovely).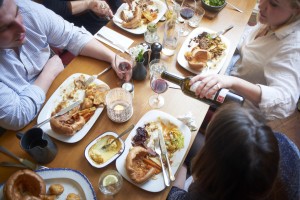 Staff were very attentive and very polite and the surroundings were very relaxing and comfortable. A little pricey, but left feeling very content, so worth every penny in my book!"
Delicious Sunday lunch that even keeps teenagers happy
"Rainy Sunday, food delicious and service was excellent. Staff very friendly and atmosphere good and extremely busy. Always book a table for popular times etc"