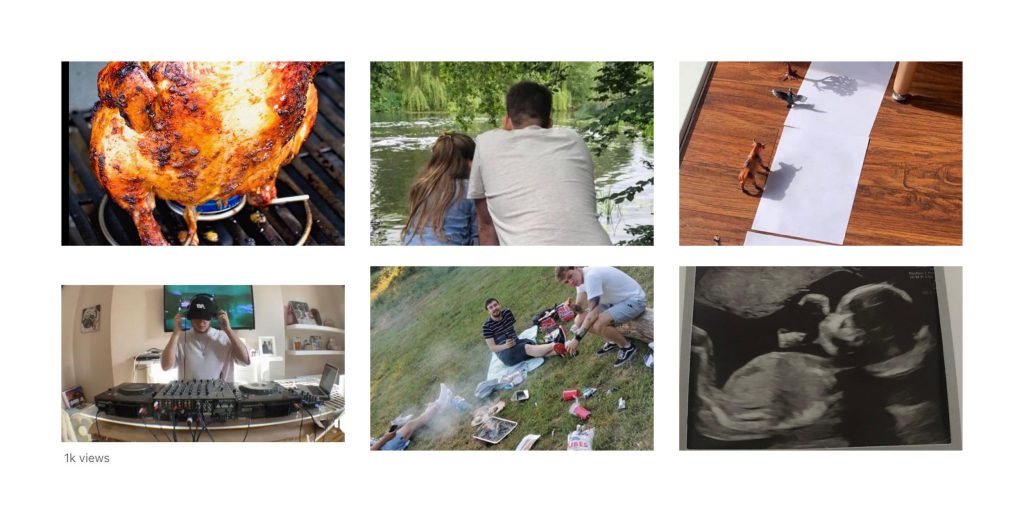 WHILST IN LOCKDOWN 
As we entered lockdown, our first concern was everyone's wellbeing and their ability to support families in such unprecedented times. Peach have been great in helping our team, with access to our hardship fund, zoom quizzes, online DJ sessions and masses of social contact, keeping us all in touch. Some of the pubs helped with Your Hub, a Social Enterprise to support the local community. From feeding homeless, to Youth support centres, NHS call centres, hospitals and  care homes. Read more of what the Peach team have been up to here.
The Almanack team certainly keep themselves busy during lockdown so I thought we'd share our lockdown stories.
Myself, Hayley, Nathan, Ross, Nany, Little Jamie, Anthony, Emily and beautiful Tash have been busy setting up our Hub Pub supporting charities & frontline workers. You can find out more here.
I am in touch with our amazing team few times a week sharing our ways of adjusting to life outside of hospitality. It has been amazing to see all the outstanding home-school techniques, cooking, exercising, learning new languages and all the family walks. Hayley and Emily are masters of home- schooling, Ross and Nathan are new BBQ Chiefs in town. Anthony has been playing fantastic DJ sets and sharing his playlists. Nancy is still busy with her university course. Jamie was crying over football most days until this week as Coventry got promoted to SkyBet Championship.
And Me? I've been busy growing little bump which is due in couple of months.
And of course, we've already started planning how we can open the pub in fun but safe way. I hope everyone is doing great too, I'd love to see and hear what you've been up to!
Ania & the team
---
Ania Juskiewicz, General Manager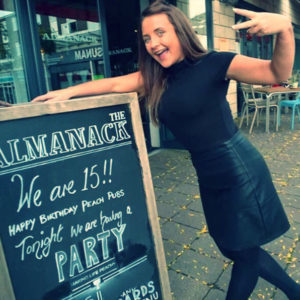 Born in a little mountain village in Poland, who knew Ania would eventually land at The Almanack, but lucky for us, she has! When she was young, Ania wanted to grow up to be Batman, or a teacher, but after studying politics and history, she quickly realised her life was not meant for books. She ended up in the UK working as a waitress in Woburn to improve her English.
Her love of travel took her to Australia and Asia, where she worked for seven years as Openings Manager for Luke Mangan and Company, where she gained the invaluable experience that makes her the fantastic operator she is today.
After plenty of adventure, she started to miss her friends and returned to the UK in 2015. She joined The Almanack as Deputy Manager, working her way up to General Manager. We're charmed by her Polish/Welsh/English accent, and find ourselves laughing a lot in her company, as I'm sure everyone knows. Ania knows her stuff, but it's her sense of warmth and fun that makes her such an incredible host and The Almanack, the best place to go in town!
---
Hayley Reid, Head Chef
Hayley is a true local – growing up in Leamington Spa before moving to Coventry, where she's called home for the last seven years. Leaving school at 16, she went straight into the world of catering, and whilst being in a kitchen is a far cry from her childhood ambition to be designer, the creativity of her specials sure shows her skill!
Growing up cooking with her Grandma, from an early age Hayley enjoyed cooking for her family, making sure there was always something great to eat for dinner. Before Peach, she worked in several small pubs, perfecting her trade, then joining The Almanack as a Breakfast Chef in 2012. As a new Mum, the hours were perfect, and kept her passion for cooking fresh food alive. Working with great Head Chefs over her time in Peach has taught her many skills, and given her the belief in herself to succeed.
If it's Summer, and she's not working, you'll find Hayley in Cornwall, where she visits almost every year. Her favourite spot is Cadgwith, enjoying the daily catch on a BBQ on the beach with the local fishermen. She doesn't enjoy getting on a plane – her only experience was when she jumped out of one! Any other down time is spent with the family – of whom two can also be found working in The Almanack from time to time – or eating out and trying new food. It's a great pleasure to have Hayley at the helm of the kitchen at long last!
---
Peach & Our Pub
Peach is a collection of really great pubs, mainly in market towns in the heart of England. We serve good quality, fresh, honest food in relaxed, welcoming environments. Always with a kind word and a sense of fun. We have always been passionate about giving back and as we've developed and grown over the years, our ability and motivation to make the world a little better, a little peachier, has grown with us. The Bigger Peach shows our efforts to improve communities, equality in the workplace and the future sustainability of our world. 
The Almanack is a modern British gastropub in the heart of Kenilworth, between Abbey Fields & the High Street. We serve high quality fresh seasonal food & great beers, wines & spirits all at pub prices. Open all day, seven days a week, serving breakfast, coffee & cake, lunch, drinks & dinner, we aim to be Kenilworth's favourite "local".
We take huge pride in serving the best ingredients we can find, from ethical producers, freshly prepared by our chefs.
The Almanack sits at the top of the High Street in Kenilworth on The Square at Abbey End. Leave the A46 at signs for Kenilworth Castle and you will be led to the High Street. We  are at the top on the right in a modern stylish building opposite the Holiday Inn. There is a pay and display car park situated behind the pub.
We look forward to seeing you soon!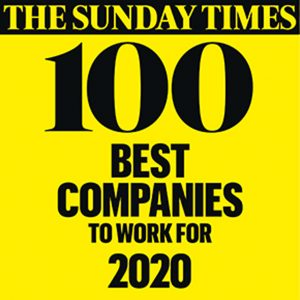 ---