Living, Breathing, Eating Peach: Everything you need to know about our Namesake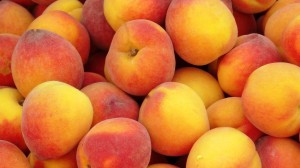 Here at the Almanack, we are especially excited that August is prime time for peaches! This means they're extra juicy and extra sweet at the moment, and perfect for either eating them on their own, or using them in your cooking.
Check out our blog on how to make the most of this delicious fruit here and don't forget to get your peachy recipes into us before the 21st August, with the chance of winning a bottle of bubbly!