Five Summer Saviours To Satisfy Your Sweet Tooth
It's that time of the year again where the sun is (supposed to be) shining and BBQ season is in full swing. With summer, comes great seasonal produce. 'Tis the season of the strawberry dessert, and we're not just talking about your typical Wimbledon strawberries and cream, there are plenty of other delicious plays on this sumptuous berry (though who doesn't love cream!?). Not to be forgotten are the other summer berries on offer, often overshadowed by the Queen!  As we know, summer brings; berries, berries and more berries, and more often than not the refreshing citrus fruits that are on offer can get left out in the cold. Noteworthy are the zesty lemon and limes, each coming into their own this season. Add a splash of cream, some crunchy meringue or buttery biscuits and we believe you've got the perfect combination. Below are five seasonal puddings perfect to quench your thirst and satisfy your sweet tooth this summer!
No. 1 – Summer Pudding: This quintessentially British pud is jam packed with all the delights of summer. Berries in their own juices and bread topped with cream, what more could you want out of a pudding! For best results we recommend soaking the white bread in the fruit and juices in the mould overnight before tipping upside down and serving. The classical take on the summer pudding includes a mixture of; strawberries, raspberries, blackcurrants, redcurrants, white currants and blackberries. Fancy taking a different approach? Why not throw in some tayberries, loganberries, cherries or blueberries? We are sure it'll be a hit!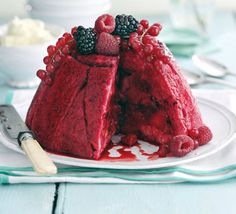 No. 2 – Eton Mess: So the story goes; Eton Mess was first discovered during the annual cricket game Eton played against Harrow when a pavlova was squashed by a friendly Labrador, the cricketers supposedly didn't care their pudding had been ruined and wolfed it up anyway, preferring it to the pavlova! Turns out that tale is absolute nonsense, and it was in fact invented by a chef during the 1930s! The delicious pudding is served at the annual cricket game though so there is some truth within. In addition, it turns out that the meringue was a later addition and sometimes the pud was made using bananas as well as strawberries. This dish is perfect for the nervous meringue maker as it only needs to be broken up! Why not try something new this summer and add some banana into the mix, if it's good enough for Eton, then it's good enough for us!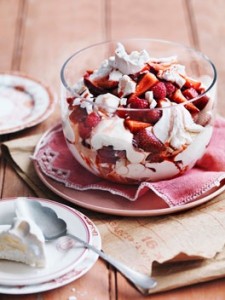 No. 3 – Pimms Trifle Nothing quite says summer like Pimms O'clock! It is a British institution, as is Trifle, therefore the combination of the two blatantly screams British summer pudding. Trifle is typically composed of thick custard, jelly, fruit and whipped cream. So why not do like Nigella and add some Pimms into the mix. For the fruit, Pimms has you covered with the orange, strawberries and mint. Why not add some cucumber on top to decorate? Finally, pour some Pimms, maybe even lemonade into the jelly mix and there you have a delicious British Pud!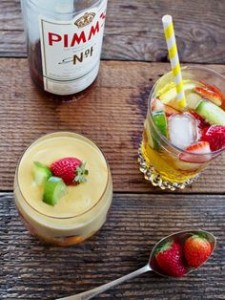 No. 4 – Lemon Posset Up until more recently, a Posset used to describe a warming beverage you might drink before bedtime, not very good to cool you down on a warm summer's day! However, now this dessert has made a comeback as a zesty, creamy, citrus fool. Perfect to cut through the sweetness of the cream and the warmth of the sun!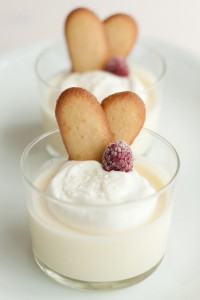 No. 5 – Key Lime Pie While this isn't a traditional British dessert, originating in the States, key limes are at their best during summer and it seems a shame to let this go to waste. Thanks to a reaction between the acidity of the fruit and the condensed milk the pie is able to thicken without baking, combine that with a buttery biscuit base and you have got yourself a dream dessert!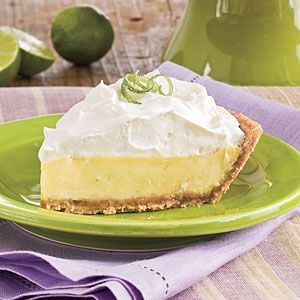 Now you've got the perfect weapons to combat your summer sweet tooth, get out there and enjoy the sunshine!